Twin Cylinder Rebar / Steel Frame Cutter & concrete crusher

Guzzilla DF Series Crusher

Mini Series for Crushing and Cutting Work
DF cutter is designed for crushing various types of concrete and for cutting job with special steel blades.
The original designed twin cylinders bring strong crushing force and powerful cutting.
A simple design structure without synchronization link.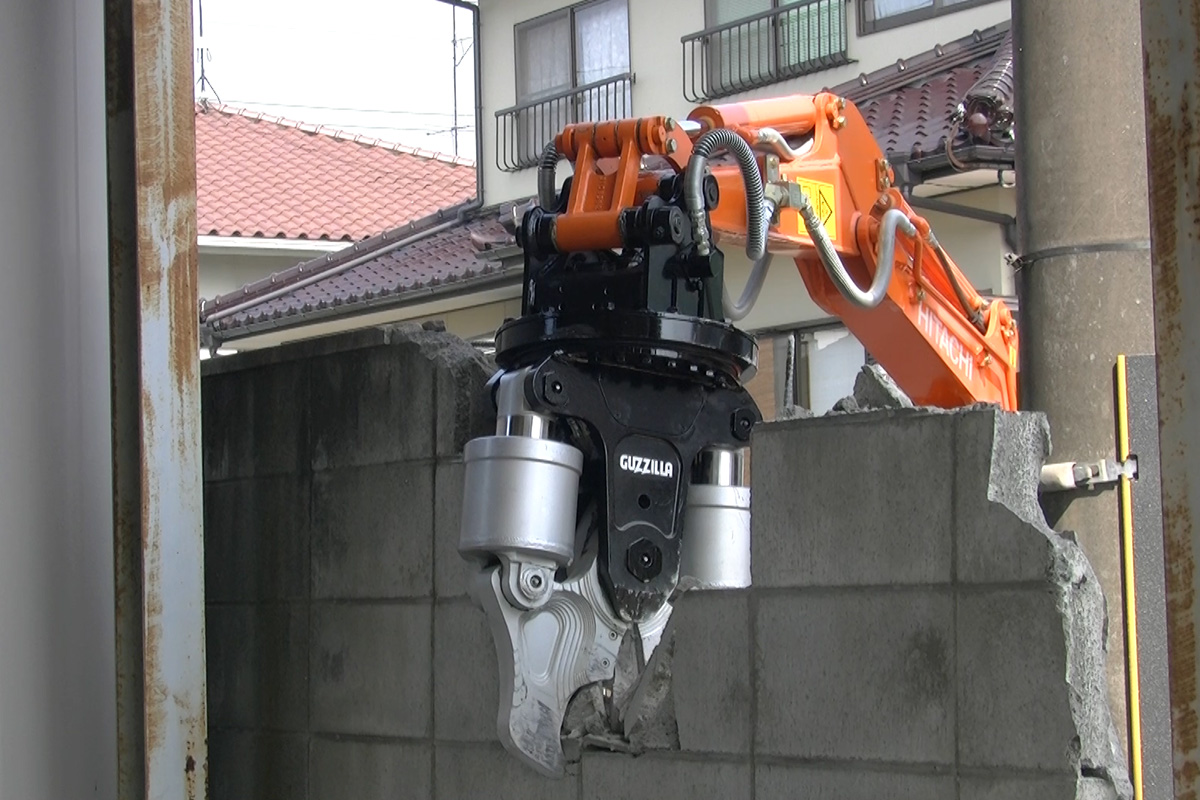 Lightweight and Wide opening Range
Small size but Powerful Crushing Force
The original designed twin cylinders bring strong crushing force. DF series Crushing Cutter with top-class wide opening range enables you to do the same job with your smaller excavator in a narrow job site.The blade is made of special steel material and designed only for DF series. It can be used on 2 sides reversible.
Although it is small size class, DF series is developed by the comprehensive technology of TAGUCHI.
Model Name
Rotation type
Class of excavator[ton]
Operating pressure[MPa]
Max. operating pressure[MPa]
Length A[mm]
Max. jaw opening B[mm]
Cutting blade length C[mm]
Crushing force at tip D[kN]
Center cutting force E[kN]
Mass[kg]

DF-12

A
1 - 1.5
17.6
20.6
790
265
125
157
230
120

DF-22

S
2 - 2.5
20.6
20.6
835
285
140
186
280
150
A
・Double two-way hydraulic pipes are required for S type.
・Single two-way hydraulic piping is required for A type (Rotation may not be possible when the operating pressure is low) .
・We recommend reinforcing the arm of a hydraulic excavator that has the Guzzilla series installed.
・The attachment cannot be installed on a hydraulic excavator of a different class.
MOVIE
Product Demo | Guzzilla DF Series Crusher | DF-10A | Demolition Site Video
Product Demo | Guzzilla DF Series Crusher | DF-10A | Crushing and Cutting Test