The corporate slogan, "Re-create the world," means demolition, which is Taguchi's field of business.
Demolition is the necessary step for redevelopment.
Our World, our countries, and our cities are re-created through the repeatinng process of construction and deconstruction.
"Re-create the world" is "THE" slogan for Taguchi, which will soon welcome the sixtieth anniversary of its founding, to go back to our origin.
TAGUCHI GROUP
Taguchi is a manufacturer of excavator attachements. All products and the major key components such as the large-diameter hydraulic cyliner are designed at our headquarters and assembled in Japan.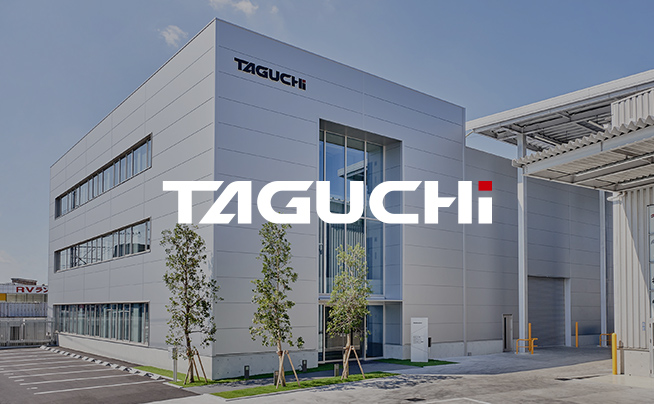 Manufacturing
TAGUCHI industrial
A manufacturer of excavator attachments, producing several hundreds models, including Guzzilla line, to serve the various needs from customers.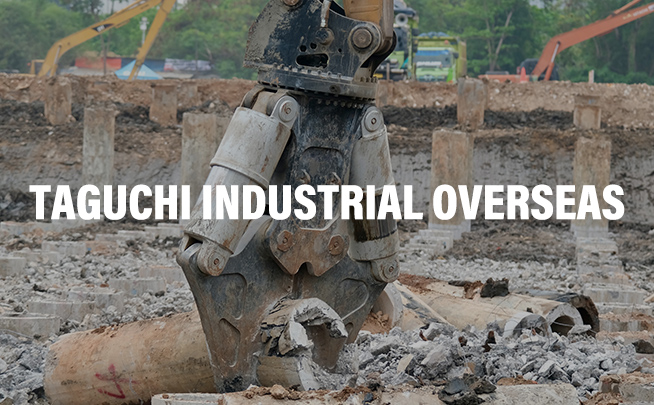 Distributor
PT Guzzilla International
PT Guzzilla International, located in Indonesia, is a subsidiary and the sole distributor of Taguchi products for overseas market. Also engages in forklift business in Indonesia.
COMPANY PROFILE
Company name

Taguchi Industrial Co., Ltd.
Founded
Representative
Number of employees

Number of Employees 230 (Group total)
Address

561-1, Hirano, Kita-ku, Okayama City, OkayamaPrefecture, 701-0151, Japan