01

Exhibition

Taguchi Industrial participates in the exhibitions in Japan and Overseas. Please visit us at exhibitions to see our latest products and the main products. For overseas, we have participated in "Bauma"," Conexpo", and several local exhibitions. For Japan, we participated in "New Environmental Exhibition" and "Construction and Survey Productivity Improvement EXPO (CSPI-EXPO)" every year.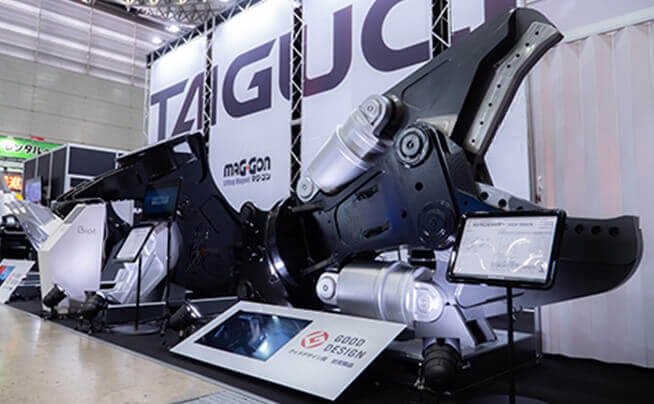 Construction machinery exhibition
Exhibited at the "NEW Environmental Exhibition" held at Tokyo Big Sight and the "Construction & Survey Productivity Improvement Expo (CSPI-EXPO)" held at Makuhari Messe.
02

Awards

Taguchi DS Cutter and Mag Gon (Hydraulic Lifting Magnet) received "Good Design Award" from Japan Institite of Design Promotion. DS Cutter also received "Good Design Best 100", as it gained full score in design evaluations from the judges.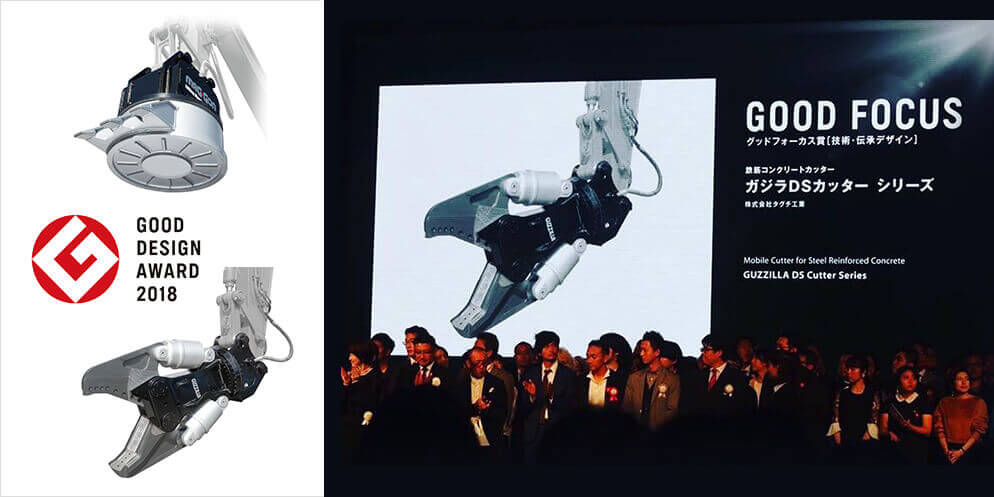 Project
Taguchi engages in several projects, including development of Space Excavator. We persue the upmost technological improvement.
Development of Ultra Lightweight Excavator with JAXA
Taguchi has been selected as a partner by JAXA (The Japan Aerospace Exploration Agency) for the development project of a ultra-lightweight excavator. In 2016 we developed 2 kinds of excavator sticks, one made of CFRP (Carbon-fiber reinforced plastic) and the other of ultira-lightweigt metal, both showed amazing performance in experimental results. Since then we keep studying the ultra-lightweight excavator. We have succeeded in weight-saving of 20% for a 1 ton hydraulic excavator, by using CFRP in excavator boom, engine cover and driving parts.